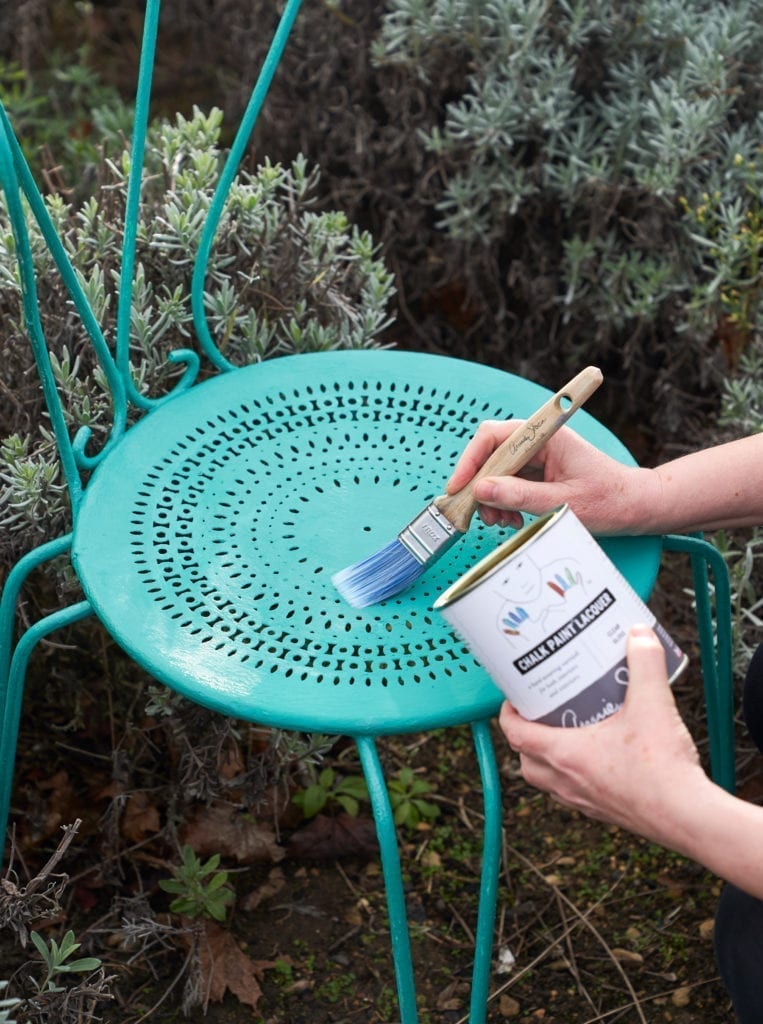 Chalk Paint™ Lacquer
Chalk Paint™ Lacquer is a hard-wearing, water-based polyacrylic varnish with built-in UV protection. Use it over Chalk Paint™ for a robust finish that will withstand general wear and tear – perfect for dining room tables, outdoor furniture, floors and skirting boards. It goes on perfectly clear and dries quickly without yellowing over time.
Matt Lacquer provides a matt finish and will slightly darken the colour of the Chalk Paint™, similarly to Chalk Paint™ Wax. Gloss Lacquer gives a light sheen, but is not ultra glossy.
is crawler: bool(true)
product id: int(20864)
IP: string(14) "44.197.111.121"
Country: string(2) "US"
Restricted: bool(true)
strings to translate: Brush Size, Roller Size, Finish
£24.95
Price inclusive of VAT. For delivery & returns details click here


Available in Matt and Gloss. Chalk Paint Lacquer™ comes in tins of 750ml.
One 750ml tin will cover 19 square metres (204ft ²). For tips and techniques to help you get started, check our Chalk Paint™ Lacquer Fact Sheet.
For full technical information, check our Product Information Sheet.
Finishing touches and accessories