Inspiration
Abstract Modern Art Cabinet
by Annie Sloan
This playful and fun furniture was painted by Annie Sloan for the front cover of The Colourist Issue 4.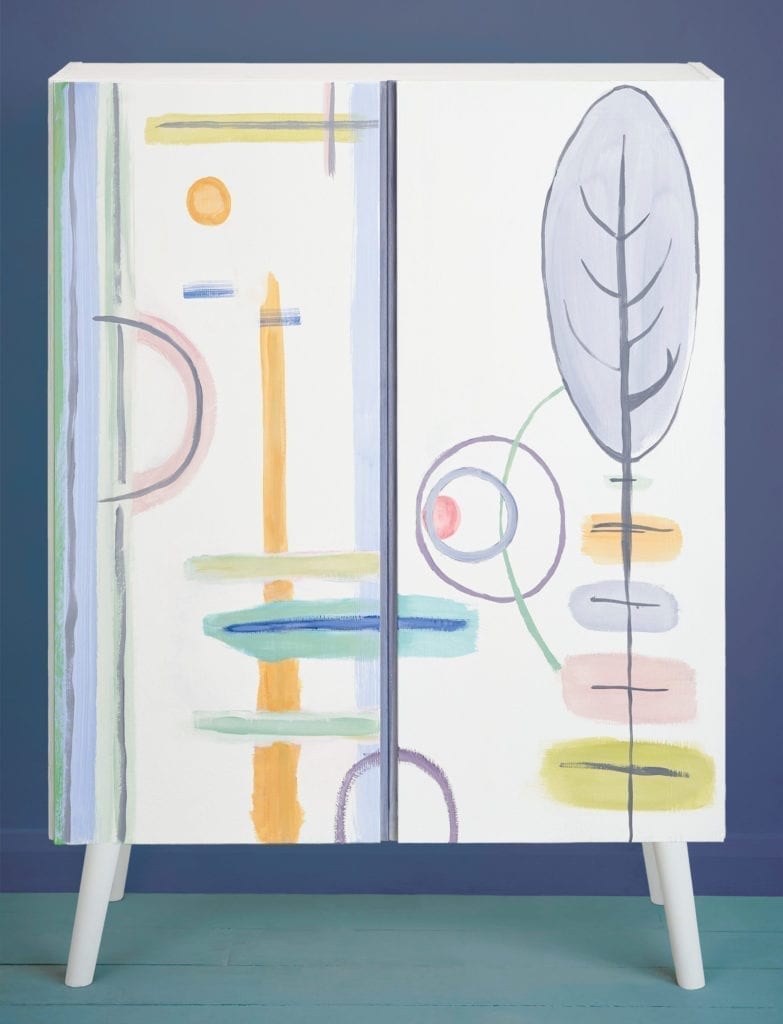 Annie always plans her projects on paper before committing paint to furniture, this is one of the top tips she teachers her Stockists in their workshops. Even this playful and spontaneous design was first doodled on paper, and the colour palette is a result of Annie experimenting with a number of Chalk Paint™ mixes and combinations to create the perfect spectrum of colourful pastels.
To create your own version of this Modern Art inspired masterpiece, plan out a shape-led design on a piece of paper. Circles, squares and lines are easy to draw and because of the abstract look they don't need to be perfectly rendered on your furniture. Annie used bright white Chalk Paint™ in Pure for her base; the crispness of this colour makes it an excellent contemporary white and means the other colours used with it will appear more vivid by contrast. Annie's pastels are mixes of Firle, Tilton, Rodmell, Old Violet, Louis Blue, Napoleonic Blue, Burgundy and Arles. The joy of lightening and removing some of the saturation from these pigment-packed shades means Annie can incorporate more of them onto the same piece of furniture without it becoming overwhelming or shouty.
The piece is finished with Clear Chalk Paint™ Wax to protect the work.
Shop
Featured Products