Inspiration
Napoleonic Blue Colour Block Bedroom
To channel the crisp, clean and modern look of this bedroom choose a bold shade to pair with a neutral. In this instance Napoleonic Blue and Pure.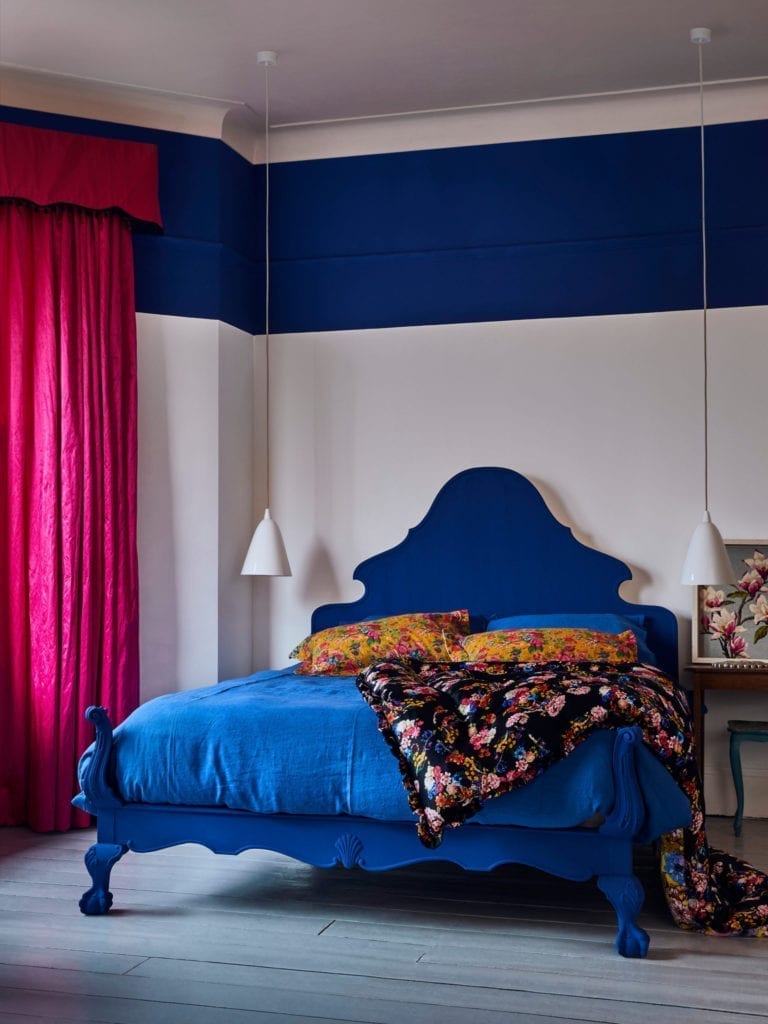 The lower two thirds of this bedroom wall have been painted using Chalk Paint™ in Pure. We've used decorator's tape to create a crisp line then applied Chalk Paint™ in Napoleonic Blue to match the bed frame. Exactly matching walls, floors, or ceilings to big furniture is a brilliant way to tie a room together and create a very graphic concentrated chromatic statement.
Wall Paint by Annie Sloan is an emulsion paint specifically designed for walls and is more durable and wipe clean than Chalk Paint™. This makes it better suited for homes with pets, small children – or in busy spaces. Chalk Paint™, however, can be applied to walls and especially in areas like bedrooms that don't get a lot of traffic. If your favourite colour Chalk Paint™ doesn't exist as Wall Paint and you need a durable finish we recommend using Chalk Paint™ Wax or Lacquer after painting to protect your walls. Chalk Paint™ Lacquer can even be applied using a spray gun – perfect for larger areas.
Finally, the floorboards were freshened up with Chalk Paint™ in Paris Grey – a warm toned grey to counterbalance the Napoleonic Blue. For more on painting floorboards click here.
Shop
Featured Products