Inspiration
Old Violet Distressed Side Table
by Agnieszka Krawczyk
Painter in Residence Agnieszka Krawczyk applied Chalk Paint in a sumptuous range of colours, heavily distressing the piece to give it this rustic look.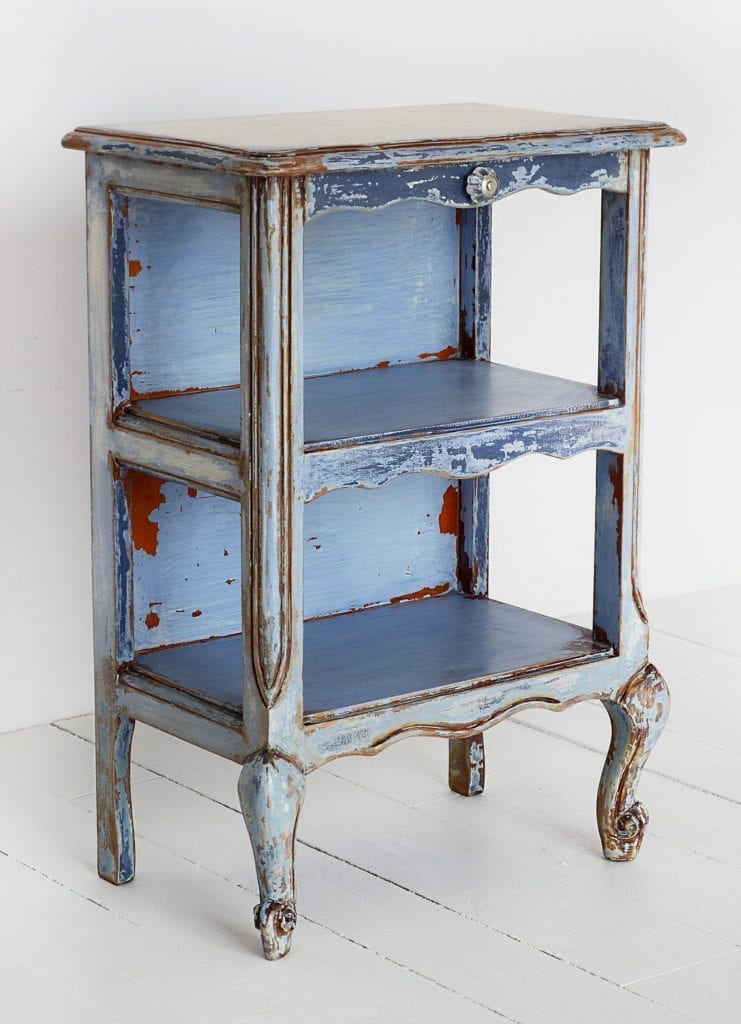 Agnieszka used Chalk Paint in predominately Old Violet alongside a whole range of colours – Louis Blue, Henrietta, Emile, Paloma, Duck Egg Blue, French Linen, Original and Old White. She applied the paint thickly to create texture. Along the way she used scrapers, sand paper, a putty knife and woodworking tools to scrape, sand and chip away at the layers of paint – creating beautiful character and revealing areas of colour. This technique results in a piece that looks like naturally worn paint work – aged and distressed over time.
Agnieszka finished the piece with Clear Chalk Paint Wax to seal and protect it.
Shop
Featured Products