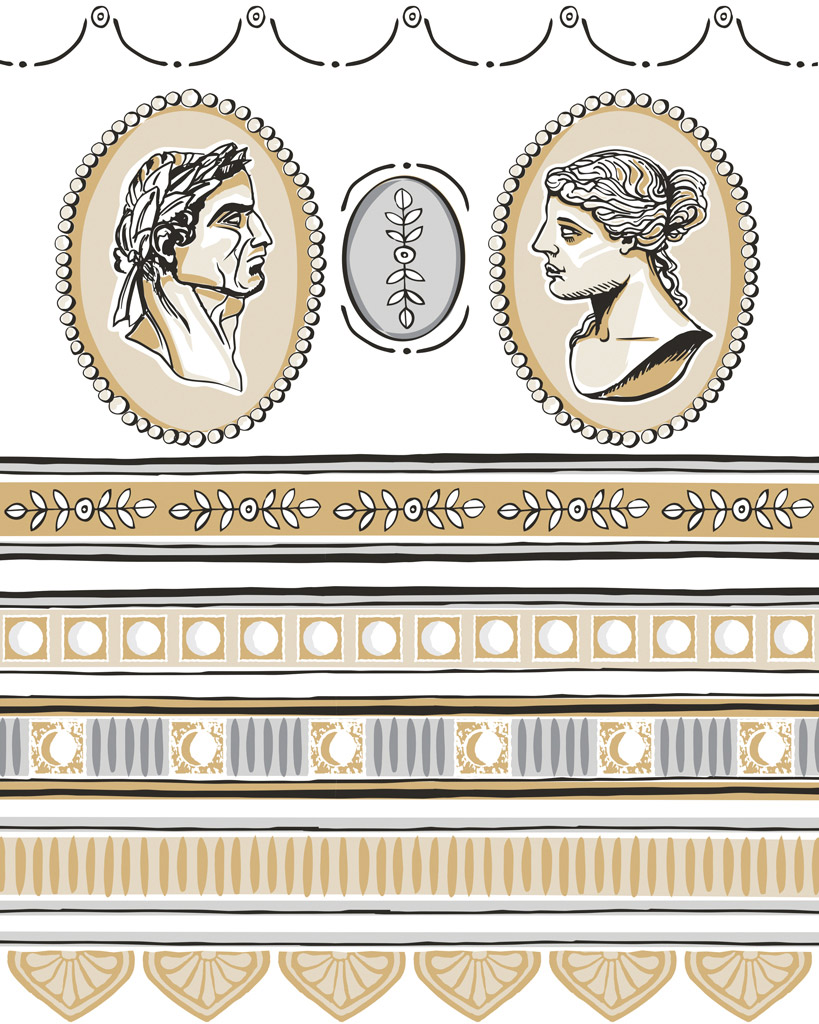 Classical Cameo Paint Inlay
New!
Paint Inlays are the artisanal answer to décor transfers. Use this Paint Inlay over Chalk Paint on your furniture projects to create an original and striking classical look. When the paper is removed it leaves a painted, slightly distressed design.
Designed by Annie Sloan for Iron Orchid Designs, Classical Cameo references the ornamental carvings found on statues, buildings and furniture of Ancient Greece and Rome. Classical Cameo celebrates quintessential Greco-Roman motifs such as laurel leaves, oval cameos, and profile portraiture.
product id: int(145345)
strings to translate: Brush Size, Roller Size, Finish


Flat Size : 304.8 x 406.4 mm (12 x 16 inches)
The transfer of the painted design will be slightly varied and unique for each application. The paint formula is 'active' until sealed. This means that you can manipulate it and apply special techniques or a custom touch before you seal your piece. As if once isn't enough, you can often get a beautifully faded, second impression with the residual pigment on your 'leftover' Paint Inlay sheets. Depending on the techniques and colours you are using with your Paint Inlay, sometimes even a third impression is possible!
Keep stored in the packaging, at room temperature, in a dry area until ready to use.
Always handle your Paint Inlay sheets with care and keep completely dry until ready to use.
Paint Inlays will appear a shade or two lighter before you seal them, and will darken a bit when sealed. If you are doing a low-contrast colour combination, test to make sure there is enough contrast for the inlay to show against the chosen background colour.
Finishing touches and accessories