Inspiration
French bedroom
by Annie Sloan
Everything in this bedroom from Annie's house in Normandy has been given the Chalk Paint treatment. The walls, the bed, the floors – even the curtains!
Annie painted everything in this elegant bedroom at her country home in France. The bed was painted using a traditional wax resist technique – see more here. The Toile de Jouy Rococo chair and the reclaimed door mirror have been gilded using Gold Size and Brass Leaf for a coherent vintage look, showcasing their ornate carvings.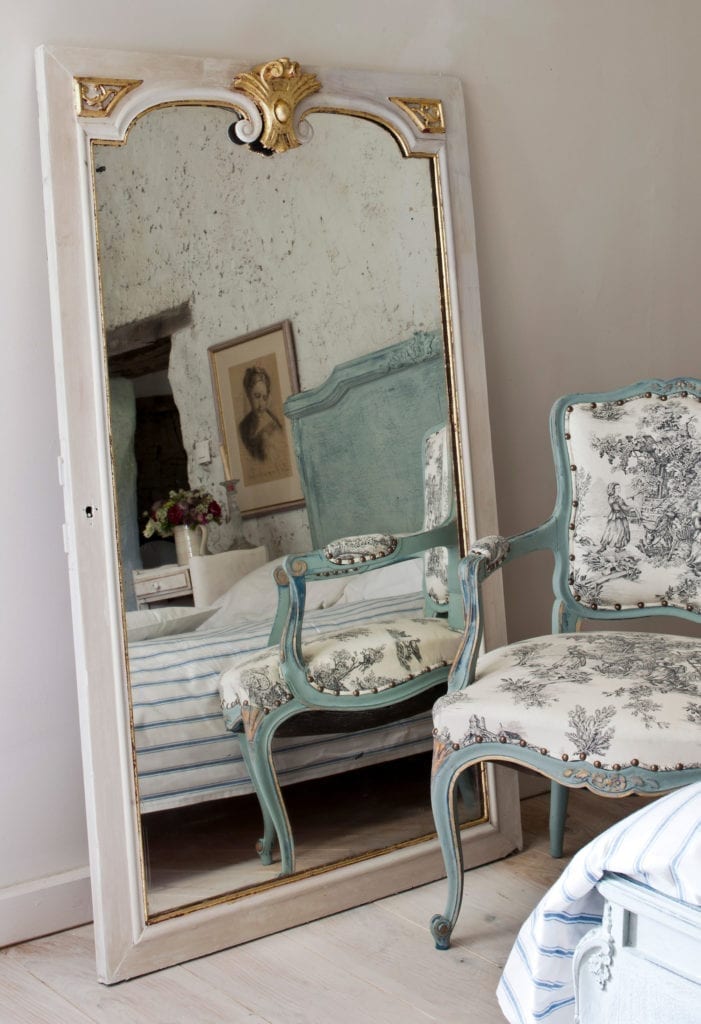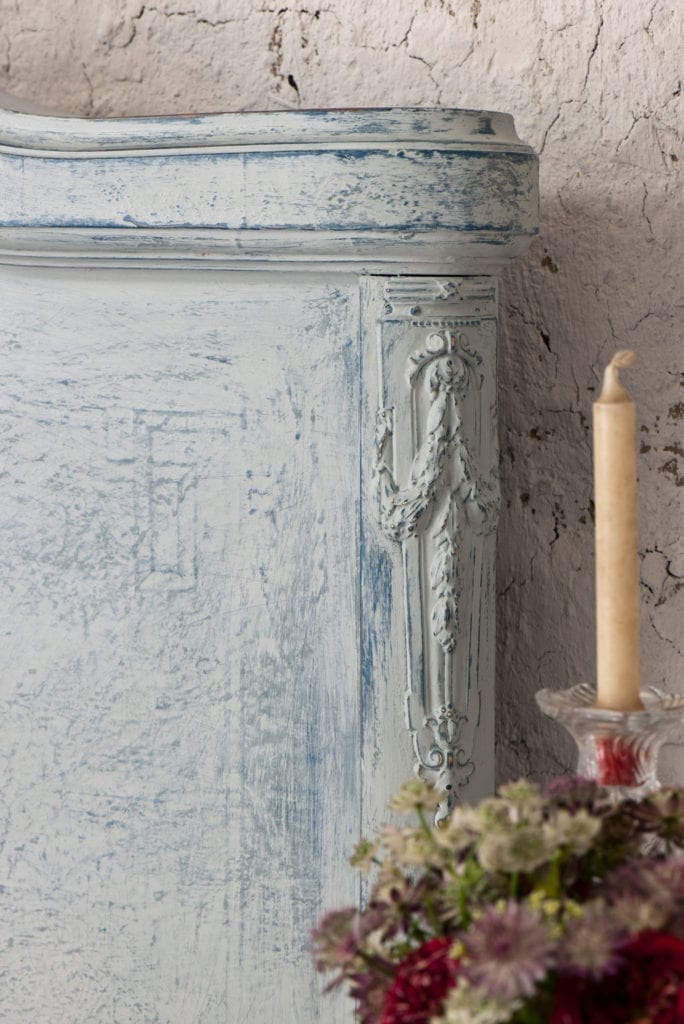 The floors and walls are painted in a wash of Old White and the bedside tables were painted very thickly to give them a rustic, chippy finish. The curtains are made from old French linens which are dyed in Chalk Paint in Aubusson Blue.
Every item shown is featured in Annie's Book 'Colour Recipes for Painted Furniture and More', where you will find step-by-step instructions which you can follow easily at home. Published by CICO. Photography by Christopher Drake.
Shop
Featured Products