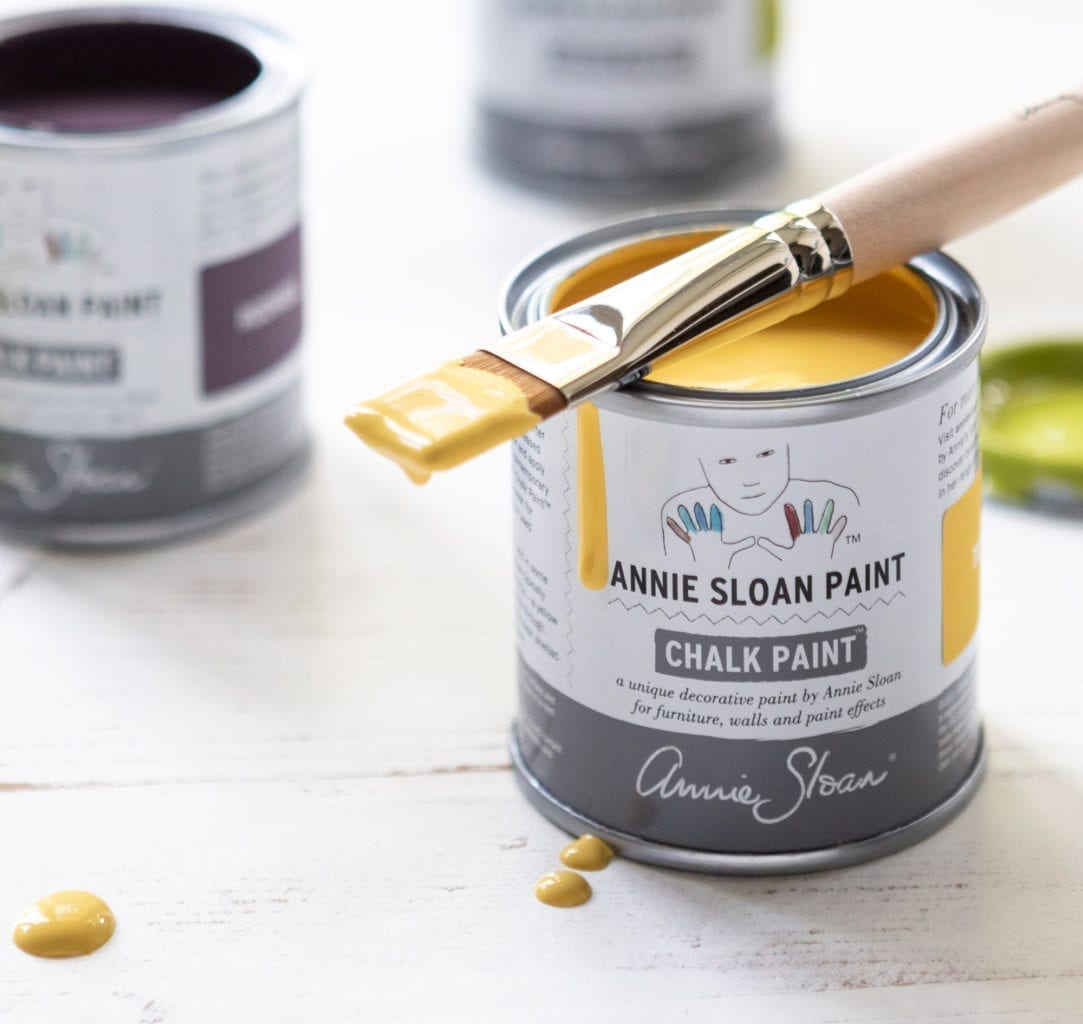 About
The Chalk Paint® story
When Annie Sloan developed her unique furniture paint, Chalk Paint®, in 1990, she revolutionised the world of decorative painting.
Chalk Paint® is a decorative furniture paint specifically designed by Annie Sloan to be easy to use, quick, and reliable.
Chalk Paint® very rarely requires any preparation, such as sanding or priming, and can be used indoors or outside, on just about any surface. Chalk Paint® can be used to paint wood, it can be used to paint metal, it can be used to paint melamine, it can be used to paint flooring, it can be used to dye fabric, and it can even be used to paint glass!
Chalk Paint® is suitable for beginners and for furniture painting professionals alike; it's the fool-proof furniture paint which can be used to create any look you require. From colour-blocked, modern interiors, to pine bedside tables in need of a revamp, or authentic aged rustic effects fit for much-loved heirlooms, Chalk Paint® can solve all your furniture dilemmas.
"With Chalk Paint®, there's no need for tiresome priming and sanding – you can get straight to the fun bit!"
– ANNIE SLOAN
The colours of Chalk Paint® are as unlimited as your imagination. Annie has created a colour palette inspired by 18th and 20th Century decor and design. New Chalk Paint® colours can easily be mixed to create your own bespoke shades. Contact your local Annie Sloan Stockist or refer to Annie's books for more information on colour mixing.
Chalk Paint® finishes are as endlessly diverse as the colour selection and there's a look to suit every style. Two coats of Chalk Paint® followed with Clear Chalk Paint® Wax gives that iconic, luxuriously velvety "Chalk Paint®" finish which looks beautiful in every home. That said, Chalk Paint® can be adjusted to achieve countless other looks to perfectly suit your taste, your personality, and your home. Add a little water to it to make it smooth, thicken it up by leaving the lid off, make it into a wash by adding even more water. Use Annie Sloan Flat Brushes for a modern look or her Chalk Paint® Brushes for a more textured aged look. Apply Chalk Paint® Wax or Lacquer to protect your finish and add durability.
"Annie Sloan's paint will transform even the drabbest bunker into a haven."
– World of Interiors
The birth of Chalk Paint®
In 1990, frustrated with the lack of decorative furniture paint options available at the time, Annie created the iconic, revolutionary Chalk Paint®– with its remarkable versatility and ease of use – for everyone from the amateur DIYer to the professional interior designer to enjoy. Chalk Paint® has now been made on-site in our purpose built factory in Oxford since 2014.
Prior to her invention, Annie and her furniture restoring colleagues would need an entire toolkit of different paints to apply to different surfaces and achieve different effects. Chalk Paint® is a one-stop solution wonder product which can be applied to wood, plaster, melamine, metal, glass, flooring, brick, concrete and more.
Chalk Paint® is such a remarkable, revolutionary product that it completely democratised the world of upcycling, restoration and interior design. Painting furniture and making your home your own went from being a specialist occupation to a useful and fun creative pastime that could be enjoyed by anyone.
Pick up a tin, pop open the lid and join the thousands of people around the world who've unlocked unknown talents, nurtured creative impulses, and saved money through the fulfilling process of upcycling their furniture and their homes!
Not sure where to start? Whether you're a first-time painter or a pro, there's plenty of inspiration right here for your next Chalk Paint® project.
"Annie Sloan's paint is the perfect choice if you're looking to transform your most treasured pieces."
– Elle Decoration