Inspiration
Venetian Plaster Inspired Wall
by Annie Sloan
Using Chalk Paint®, Brass Leaf and Gloss Lacquer, Annie achieved a luxurious yet rustic look for this wall.
This luxuriously textured wall has been transformed with a palette of colours appropriate to a rustic look.
Firstly, Annie painted the wall with Chalk Paint® in Old White. Then, thick streaks of Chalk Paint® were applied using a strip of cardboard. Tip: to help thicken the paint and expedite this process, put your Chalk Paint® in the fridge or other cold area prior to usage. Replace the piece of cardboard when it becomes soggy. Annie used Duck Egg Blue, Country Grey, French Linen and Original to give texture and interest. She then applied touches of Brass Leaf to heighten the suggestion of faded grandeur. Annie applied the Brass Leaf with Gold Size where the sun hits the wall for added impact and so that the character of the wall develops throughout the day, depending on the light.
Finally, Annie used Gloss Chalk Paint® Lacquer to protect and give that sheen typical of Venetian Plaster.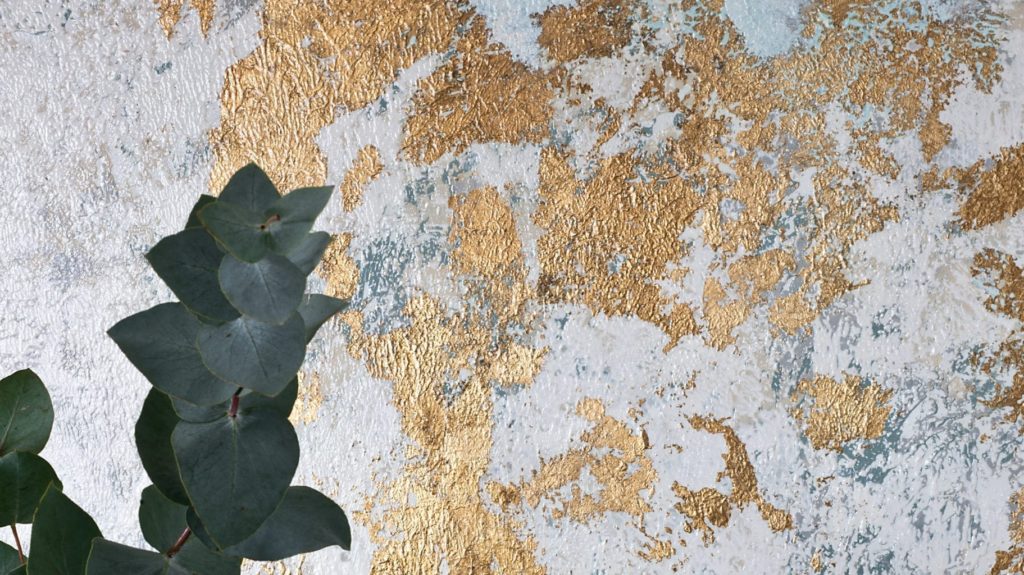 Shop
Featured products