Inspiration
Upcycled Old Violet Chest of Drawers
by Felix Sloan
This previously unwanted chest of drawers has been given a new lease of life for Annie's grandchildren with Chalk Paint® in Old Violet, Cream and Burgundy.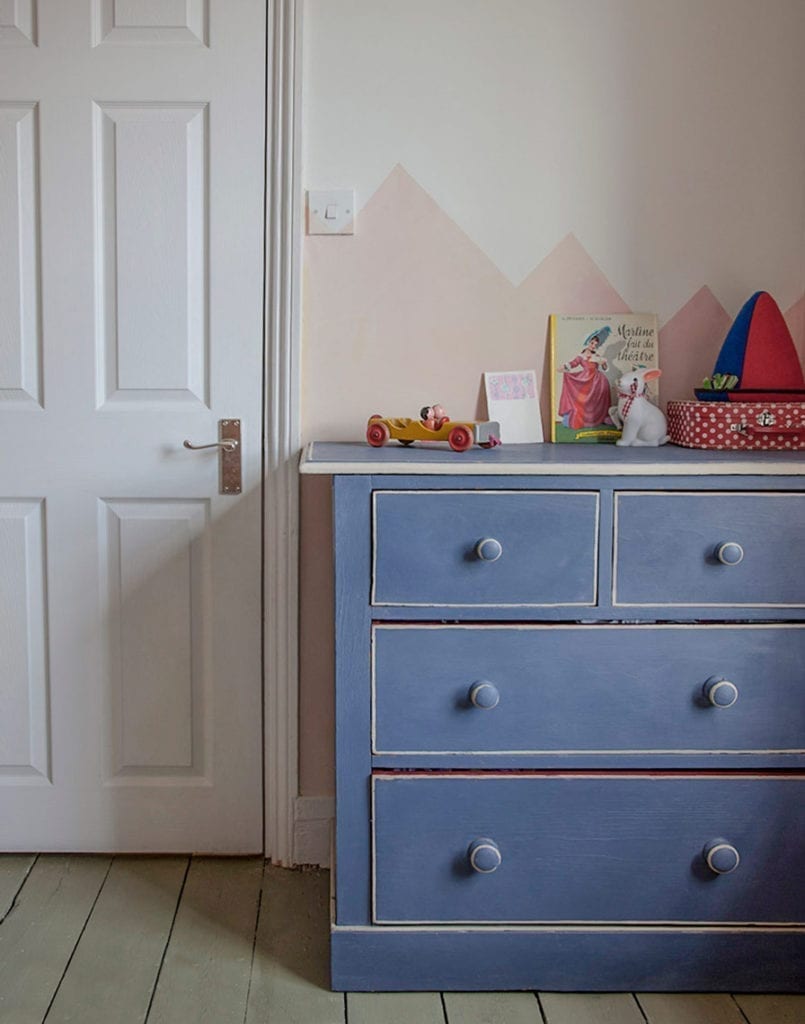 Annie's son Felix Sloan painted this chest of drawers for his children's room in Oxford. The chest of drawers was originally made by a friend out of old floorboards, but was no longer wanted. Felix decided to give it a new lease of life by painting it with Chalk Paint® in Old Violet, outlining the edges in Cream. The inside is painted in Burgundy, for just a hint of playful red when left ajar. He then finished it with a coat of Clear Chalk Paint® Wax to protect the paint.
The rest of the room is painted in Chalk Paint® too. The floorboards are painted in Château Grey and lacquered with Matt Chalk Paint® Lacquer for a hardwearing finish. The walls are painted in Old White and the zigzag pattern is in a mix of colours, including Emperor's Silk, English Yellow and Old White.
Photograph by Barry MacDonald.
Shop
Featured Products