Inspiration
1970s inspired chest of drawers
by Jeanie Simpson
Painter in Residence Jeanie Simpson created these funky 1970s waves using Chalk Paint®.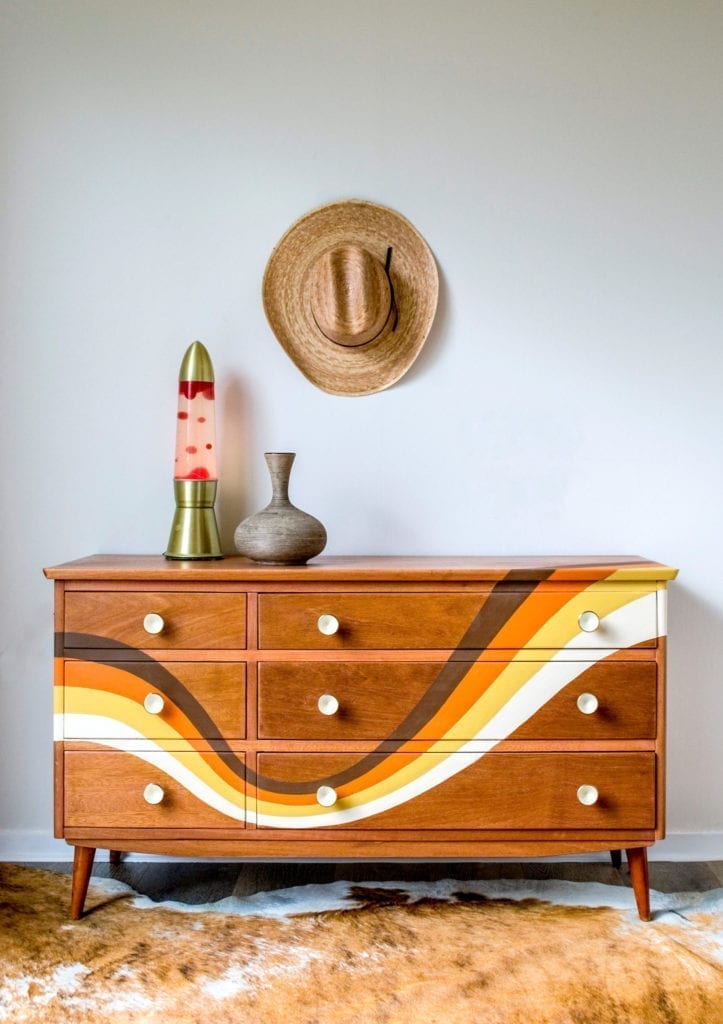 Painter in Residence Jeanie Simpson was inspired by patterns from the 1960s and 1970s when painting these drawers, such as the work by influential designer Verner Panton during the mid 20th century.
Jeanie first stripped the varnish off these drawers as she wanted a smooth, matte finish on the wood. She then drew her wave design on, painting it in Chalk Paint® in (from top to bottom) Honfleur, Barcelona Orange, a mix of English Yellow and Arles, and Old White. For a smooth and flat finish she used a slightly watered down solution of each of the colours and an Annie Sloan Flat Brush.
Jeanie then stained the remaining wood around the wave design using a watered down wash of Primer Red mixed with a little Honfleur, leaving the grain of the wood still visible through this rich golden background colour.
Finally, a coat of Clear Chalk Paint® Wax protects the piece.
Shop
Featured Products