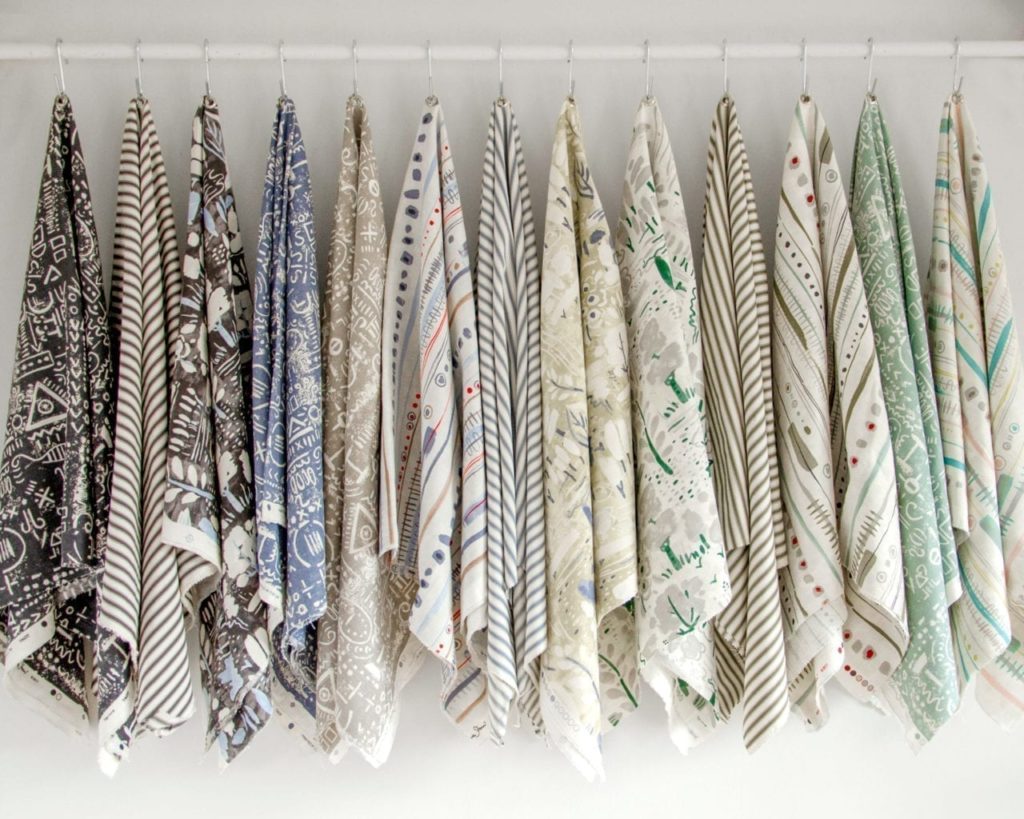 Piano in Olive
Printed in colours to exactly match Olive amongst other colours from her palette, Annie Sloan painted this design in Chalk Paint® creating freehand marks with brushes. The dots, squiggles and stripes that make the pattern are almost like doodles using simple shapes and lines. This is a design that can look either more serious or more playful, depending on the colour way you choose. This fabric is suitable for curtains, blinds, soft furnishings and general upholstery.
Please email u.s.direct@anniesloan.com with enquiries.
Please check availability in your area with your local Stockist.
Sold by the yard.
is crawler: bool(true)
product id: int(21269)
IP: string(12) "3.236.237.61"
Country: string(2) "US"
Restricted: bool(false)
strings to translate: Brush Size, Roller Size, Finish
Materials: 60% Linen, 30% Cotton, 10% Nylon
Width: 138cm
Pattern repeat: vertical 88cm, horizontal 69cm
Washing instructions: Dry clean only. Cool iron on reverse. Do not bleach.
Made in the UK.
Finishing touches and accessories