Inspiration
Boho Cupboard
by Agnieszka Krawczyk
Painter in Residence Agnieszka Krawczyk painted this beautiful vintage cupboard using rich and vibrant hues from the Chalk Paint® palette.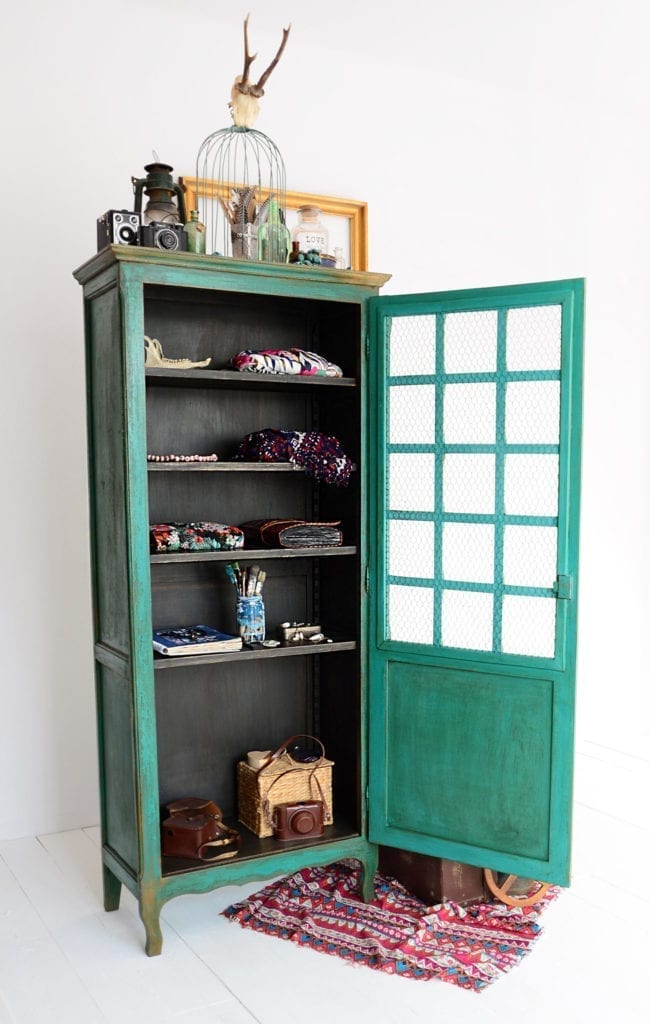 Agnieszka has used Florence and Graphite – two very strong, rich colours from the Chalk Paint® palette. They work beautifully with the golden wood of the cupboard.
Agnieszka started the transformation by applying two coats of Florence to the outside of the cupboard. Distressing each layer using a metal scraper, sandpaper and a putty knife, she revealed areas of the original golden wood beneath. She painted the shelves and interior of the cupboard in Graphite and then, once dry, gently sanded the paint back in certain areas.
To finish the cupboard, Agnieszka applied Clear Wax all over and, while the wax was still soft, began working Dark Wax into the surface to highlight texture, darken the colours, and adds richness and depth.
Shop
Featured Products